If you find yourself in The Hague one day with nothing to do, why not take a long stroll along the Weimarstraat. Situated in the Regentess kwartier it is home to many eclectic shops and is definitely something to see in The Hague. This quirky neighbourhood is quickly evolving and attracting new ventures, so keep an eye on this list for updates. If you want to know where to stop for coffee anywhere in Den Haag check out this page as well!
Coming from the centre, the Weimarstraat starts as a prolongation of the bubbly Prins Hendrikstraat. We start from here, crossing the Waldek Pyrmondkade and the Kon. Emmakade into our first stop: Koningsplein.
Point of interest 1: Scenery – Koningsplein
Koningsplein
Its quite impossible not to cross this square without feeling a tiny bit enchanted. With an air of Alice in Wonderland this spot is often drenched in sunshine and buzzing with children playing on the swings. Great for a family outing or an informal game of ping pong or football. Beautiful flowers, a nice start to our leisurely walk.
Point of interest 2: Scenery – The bridge overlooking the Electriciteitsfabriek
Verversingskanaal
This has been one of my favourite spots in Den Haag since I moved here. I don't know why but there is something about this view of the Electriciteitsfabriek and the old Telephone Service building quietly overlooking the canal. I won't put a picture up to maintain the surprise, let me know if you enjoy it!
The power plant is over a 100 years old and now home to many cultural events. There are a cluster of places around it worth mentioning: the Verademing sport park, De Prael brewery (a very big space with an outdoor area and cheap local beer) Zaal 3 and Studio Loos.
Point of interest 3: Shopping – Vino Vero
Weimarstraat 36, 2562 GZ Den Haag
https://vinovero.nl/
Great people and many great bottles. Pop in for a nice surprise and a pop out with a good wine for dinner. Unpretentious and friendly, there is something for everyone and you may even subscribe for wine tastings.
Point of interest 3: Shopping – Sprinkel + Hop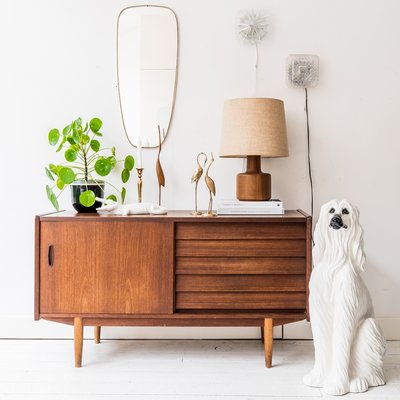 Weimarstraat 19, 2562 GN Den Haag
https://www.sprinkelhop.nl/
This vintage store is also enjoyable just to step in an enjoy the decor. Just have a look in cafe Eef down the street to admire their skill. You will find items in a different range of prices and the owners are always lovely. Stop by!
Point of interest 4: De Maan is Rond
Franklinstraat 95 (hoek weimarstraat) in Den Haag
https://www.demaanisrond.nl/
Like Sprinkel+Hop, I passed by this shop for years until I actally went in. And when I did: what a nice surprise! The best part about this shop for me is that it is stocked up with beads and pendants of all kind, unleashing great DIY inspiration. It is also packed with ribbons, charms, and a lovely selection of houseware including unique cups and glasses. Simply lovely.
Point of interest 4: Flowershop – Bloemenwinkel Beertje
Franklinstraat 78, 2562 CJ Den Haag
A lovely flower shop with a cute cat, right on the corner of the street.
Point of interest 5: Food & Drink – Love and Peas
Weimarstraat 37A, 2562 GP Den Haag
https://www.loveandpeas.nl/
This lovely restaurant offers a variety of Palestinian specialities, all vegetarian including drinks (and alcohol free). I recommend ordering the chefs selection for two: more than enough and 100% yum.
Point of interest 6: Restaurant – Vuvu Den Haag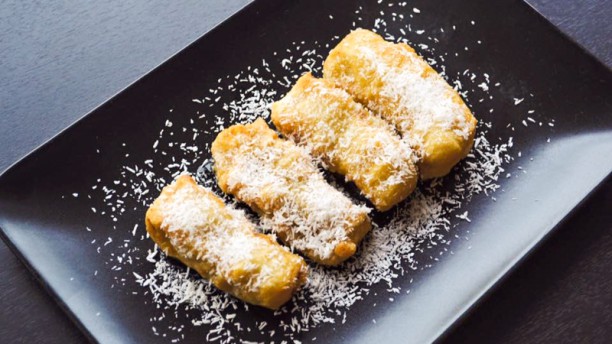 Weimarstraat 50, 2562 GZ Den Haag
https://www.vuvuthehague.nl/
This place is a safe bet for a good dinner without breaking the bank. You will find great Vietnamese cuisine such as Phở, Nem Rán, salads as well as some chosen Thai and Japanese dishes such as curries and Udon. Vegan and vegetarian options available. Try the banana dessert!
Point of interest 7: Restaurant: Djebena
Weimarstraat 52A GZ Den Haag (also in Leiden)
http://www.djebena.nl/
I have been wanting to check out this place for a while and I was not disappointed. The atmosphere is warm and welcoming, everything makes for a convivial evening. Prices are very affordable for shared plates and there are more than enough veggie options. Go and show Djebena some love!
Point of interest 8: Culture – De Niewe Regentes theater
Weimarstraat 63 2562 GR Den Haag (070-2119988)
https://www.denieuweregentes.nl/agenda/
This interesting local theatre used to be a swimming pool – and they kept some of the tiling intact! It sure makes it an interesting setting; yet style is not overpowering substance for this venue is very artfully created and home to a walk-in film-club (in English) every Tuesday. Come join!
Point of interest 9: Shopping – Veggie 4U
Weimarstraat 76, 2562 HA Den Haag
https://webshop.veggie4u.nl/
Just off the roundabout is Veggie 4U, a Vegetarian and Vegan supermarket that carries many raw products at attractive prices and processed aliments a little more on the pricey side – but that makes sense. They also offer skincare and home made dishes, salads and snacks. You can get a 10% discount with a customer card or 5% if you are part of the NVV and have access to recipes on their website.
Point of interest 10: Shopping – Drogeria NL
Regentesseplein 223, 2562 EZ Den Haag
Looking for a sheet mask? Just on the roundabout next to Cafe Emma is this wonderful little gem. Here you will find new and exciting skincare, beauty and wellness products at amazingly competitive prices. A big bonus is the personalised and attentive advice at every visit. The selection is carefully curated: when you have been once, you will be back!
Point of interest 11: Restaurant – Ali's Lebanese Incredible Sandwiches
Regentesseplein 228, 2562 EZ Den Haag
https://www.facebook.com/AlisLebanese/
My go to for a wrap on-the-go: choose from falafel, hummus, hallumi, aubergine or cauliflower, or perhaps Ali's special? It is all vegetarian or vegan! You can also help yourself to some drinks and decide what level of hotness is for you. Cash only but ATM right around the corner.
Point of interest 12: Shopping – Kringloop
Weimarstraat 81, 2562 GS Den Haag
A classic second-hand shop with a good turnover and reasonable prices. If you walk past, it's definitely worth a look around. If you have time, take a detour from the Weimarstraat and turn on Beeklaan at the end of the street for the best second hand shop in The Hague: Emmaus Beeklaan.
Point of interest 13: Food & Drink – Spijssalon
Weimarstraat 87, 2562 GS Den Haag
Open seasonally. A delicious ice cream shop with very good prices and scoops served with love. All the flavours are good but I recommend Oma's cake. Enough said!
Point of interest 14: Restaurant – RAMEN OHASHI
https://ramenohashi.wixsite.com/ramenohashi
Weimarstraat 139, 2562 GV Den Haag
If you are in the mood for some delicious ramen, head to this family owned place where you will always be warmly welcomed and served delicious food. They offer vegan and vegetarian ramen and have expanded their menu to Japanese curry and gyoza as well. Kampai!
Point of interest 15: Flowershop – Bloemenboetiek Florida
Weimarstraat 150, 2562 HD Den Haag
A cute flower shop with a excellent succulent selection, seeds and seasonal flowers. Say hi to Sammy the bird for me!
Point of interest 16: Food & Drink – TheeLokaal
http://thee-lokaal.nl/en/homepage-2/
Weimarstraat 364, 2562 HV Den Haag
Halfway between a second hand shop and a lunch room this place is actually both depending on which entrance you see first, and you can go from one to the other through the coffee bar.
As the title indicates, this restaurant has a focus on local tea and you will be presented with a special tea card with funny names (Par-tea anyone?). They use a mix of Robusta and Arabica for espresso and let me tell you: it works. This is not the only quirky detail about this place. Actually, thanks to its second-hand roots this place is refreshingly outside the box in terms of decoration: look under your table and you will find an old sewing machine pedal to play with, look to your right you will find a teapot collection you can take home for a modest price.
At the crossroads between sustainable and hip, this place is heartwarming as heck. And if you're still feeling a bit cold they offer delicious soups, for take away as well!
---
And here we go, our deep dive in the Weimarstraat district ends here but this street is ever changing! I think strolling around is a great idea if you don't know what to do in The Hague and it is a nice day out. Let me know if you have any favourite spots in the area and I will make sure to check them out. Have a lovely day!